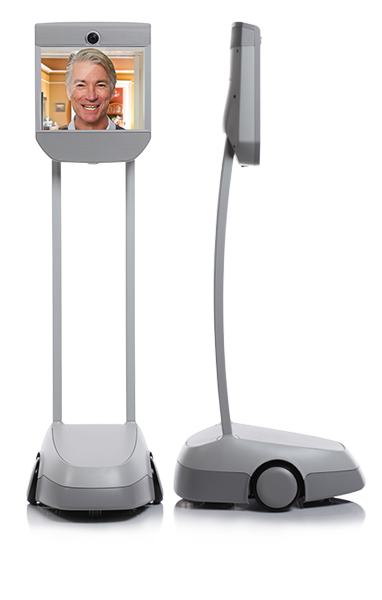 For those that have not heard of Robots for Humanity , it is a site dedicated to finding technology that allows those who are disabled to better interact with the world. Started by Henry Evans, who suffered a severe stroke that left him quadriplegic, the site features different contributors with technologies that assist and enable various activities that are otherwise difficult or near impossible for those with physical limitations.
One of these activities featured on this site is traveling. As an able bodied person, we take for granted that any new site we visit will be easy for us to negotiate, it is not so for those with disabilities. Either the travel itself, or inability of buildings to accomodate those with disabilities often makes it unreasonable for a disabled person to travel. To address this, Henry's site features museums that allow a person to visit from their own home through a telepresence device.
In this case the telepresence robot featured is the Suitable BeamPro, a drivable Smart Presence Device (SPD) which connects through wifi. Equipped with a dock, software client, and drivable SPD, this technology allows you to drive and communicate from any location. Driving at over 2 MPH, this device allows you to keep up with a moving subject, such as a museum guide.
The system is currently available for $1,995. See the video below for more information: